"The fight against rare diseases requires heroic effort. Let's do our bit for the cause."
M. V. Rajeev Gowda,
Member of Parliament, Professor-IIM Bangalore.
---
"On 28th Feb 2016, I am going to be there supporting ORDI in their run for 7000 rare diseases. Please join me in support of the people and families with rare diseases."
Kishore Kumar,
Kannada Movie Actor.
---
"I am never known to be a runner but for an event like this and for a cause like ORDI, I would dust my shoes down and try and crawl across the finish line! Good luck to ORDI and the organising team. May this be the first of many events in promoting the ORDI cause"
Rajiv Raghunandan
Founder, seedX
---
"I am participating and running for 7000 diseases. Join me to raise awareness on these diseases"
Veeraiah Hiremath
Athlete, who  secured 4th position (Indian Category) in an International Level Marathonheld at
Sabharamathi International Marathon, Ahmadabad, 
---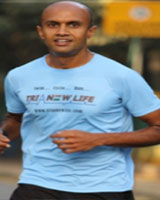 "I support the cause. I care for the rare"
Deepak Raj
CEO and Founder of Tri A New Life Fitness Services,
Certified Fitness Coach (Running/ Triathlon/ General fitness) with 13 years of Running Experience
Ranked #39 in Worldwide IronMan Rankings in 2015 in 35 to 39 year age group